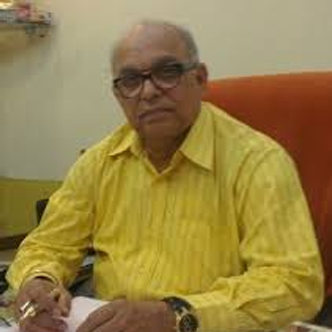 Shree B.P. Pandey
( Chairperson )

B.P. Pandey 44 yrs of rich experience in field of HR, IR and legal worked in various capacities driven lot of concepts and successfully implemented HR ideas .......His personal traits are – acuity & ingenuity, one who believes in achieving.He is a person with a combination of skills, academic excellence & superior personal attributes and has built effectiveness in the organization. A perceptive and resourceful professional who believes in achieving on all fronts and he also possess strong negotiating, interpersonal and communication skills and have an entrepreneurial attitude. Shri BP Pandey is a Master Graduate from University of Calcutta. His professional encounter road map was Chief People Officer (HEAD HR & IR) of Adhunik Metallic's Ltd. Since January 2010 till present. Prior to this he was with Electro steel Castings Ltd. from February 2005 to December 2009. He was also associated with KR-BK Birla Group of Industries from January 1991 to December 2005.
---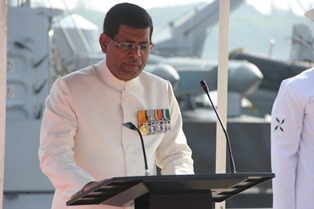 Rear Admiral AK Verma, VSM (Retd.)
(Ex. CMD, GRSE, Kolkata)
( Advisory Committee )

Rear Admiral AK Verma, VSM (Retd.) joined the Indian Navy on 28 Jan 1978. A graduate in Mechanical Engineering from NIT, Jamshedpur, Adm Verma on completion of his Marine Engineering Specialisation Course from INS Shivaji, opted for Naval Aviation & did his Aeronautical Engineering Course from Air Force Technical College, Bangalore. His initial appointments in Naval Aviation were in Seaking stream & he did his tenures in INAS 330, INAS 336, Vindhyagiri flight & Taragiri flight. He has also been Dy SAEO & SAEO of INS Kunjali. Adm verma had the unique distinction of serving NAY(K) thrice & served in the yard at all levels viz. AM(SK), DM(A/c), Mgr(Prod), DS & finally Commodore Superintendent during 2004-06. He was awarded Vishisht Seva Medal in 1995 for his tenure in NAY(K) as Mgr(Prod) during 1992-94. Adm Verma also held the prestigious appointments of FATO in Western Fleet & CATO in Western Command.
After a highly successful career of 25 years in Naval Aviation, Adm Verma was appointed as CSY of NSRY(K) in 2006. He holds the unique distinction of being the only technical officer in th he Navy to have Commanded both the Ship Repair as well as Aircraft Repair Yards. During his tenures in NSRY(K) and NAY(K), both the Yards were awarded the CNS HRD Trophy for best practices in Human Resource management. He was promoted to the rank of Rear Admiral on 07 Jul 2008 and as a Flag officer, he headed the Quality Assurance Organisation for warship Projects in the Navy from 2008 to 2011.
After serving in the Indian Navy for 34 years, Adm Verma was appointed as Chairman & Managing Director of Garden Reach Shipbuilders & Engineers Limited, Kolkata on 01 Nov 2011. On taking over as CMD, GRSE, he embarked upon an ambitious plan to transform GRSE to a truly world class shipyard.

Under his leadership, the shipyard has undergone complete transformation in its Infrastructure, Vendor base as well as Work culture. During his tenure, the shipyard has handled a record number 33 ships involving 07 different projects. This included 19 ships for Indian Navy , 13 ships for Indian Coast Guard & India's First ever export warship for Govt. of Mauritius. The Shipyard today is capable of concurrently working on 14 ships.
Launch of 18 warships and delivery of 15 ships during his tenure is a testimony of Adm Verma's relentless efforts to take the Shipyard to greater heights.The turnover of the company also doubled in this five years.
During his tenure, GRSE has delivered many prestigious warships including the State of the Art Anti-Submarine Warfare Corvette"INS Kamorta" & "INS Kadmat" to the Indian Navy and first export warship of India, Mauritius Off shore Patrol Vessel "CGS Barracuda" , which was commissioned at Port Louis, Mauritius in 2015 in the august presence of the Hon'ble Prime Minister of India Shri Narendra Modi and Rt Hon'ble Prime Minister of Mauritius Sir Anerood Jagnauth. The Ministry of Defence also recognised Adm Verma's efforts in the Shipyard by awarding "Best Performing Defence Shipyard" trophy to GRSE for four consecutive years.
As CMD, GRSE, Adm Vema also took active part in development of a strong vendor base in the country for Defence Production & the Confederation of Indian Industries (CII) recognised his efforts by electing him Chairman of Eastern Region for the year 2015-16. He has also been the Co-chair of CII National Defence Council. Adm Verma was also the President of the Indian Ship Builders Association in 2016.
On completion of a highly successful tenure of 39 years (34 years in Indian Navy & 05 years in GRSE), Adm Verma superannuated on 31 Dec 2016. Post his retirement, Adm Verma is actively providing leadership & direction to the Defence industries in the country. He also delivers motivational lectures in various institutions including Engineering Colleges & Management Schools.
---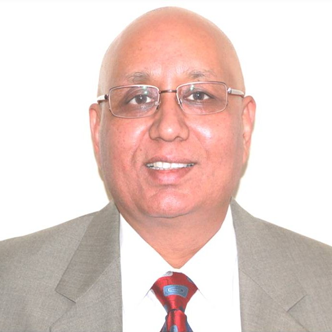 Dr. Rakesh Mehta

He has an extensive experience in handling Human Resources of large corporations at leadership level. His experience spans across both services and manufacturing companies and has worked in Telecom, Software, Metals & Minerals, Paper, Chemical & Diversified industry. He has handled HR for companies ranging from 500 to 25,000 employees and with a life cycle span from Start-Ups to 150 year old corporations and helped organizations to scale up for growth as well as manage business downturns. His experience spans across various countries in four Continents and his Specialties includes Executive Coaching, Leadership Development, Large scale OD interventions, Change Management & Cultural integration cutting across locations and countries. He has done MBBS from Kakatiya medical College, after that Mahidol University DTM&H in tropical medicine. His professional career include Welspun group, Adhunik Group, Ispat Industries, Reliance , BILT . He is a fine Organisational man, understands the nuances of Corporate HR, a visionary talent scout and a very fair and reasonable HR Head during his tenure.
---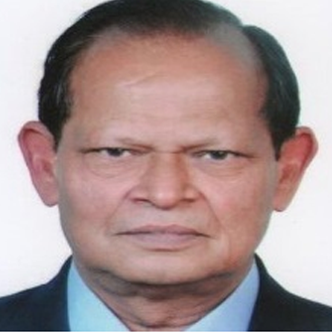 Mr. Ashok Kumar

Ashok sir was holding the position of CEO in Adhunik Metalliks since 2010, previously he was associated with Bhilai Steel Plant . He joined Bhilai steel plant as Management trainee and after rendering service in various s capacities in different departments under Bhilai Steel Plant, he was promoted as CEO. He has done his BSc (Engineering) from Punjab Engineering College in the stream of Metallurgy in 1972. His expertise and vast experience in the field of steel plant make him the leader and his firm, can manage ambiguity and expectations at the CEO level with excellent ability and does deliver on promise. His ability to think globally, appreciate diversity, developing and empowering people and encouraging constructive dialogue among senior CEO's is a clear differentiator for him with other senior leaders.
---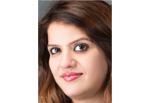 Ms. Priyanka Pandey
( Director-HRD India )

She is a BA graduate and having a vast experience in CSR, Business development, PR activities in various professionals and industries. She has been associated with HSBC Bank , ICICI bank and many other industry.
---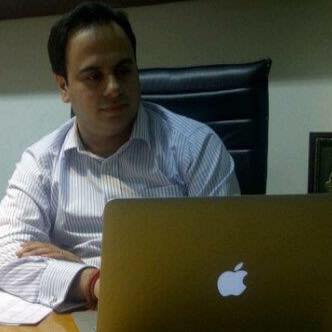 Dr. Siddhartha Pandey
( CEO-HRD India )

Dr. Siddhartha Pandey is a leading professional HR strategist and CEO of HRD India since May 2017. Dr. Pandey (An MBA-HR, P.G.-Corporate Governance e, Master's in Science-Counselling & Psychotherapy and Doctorate in Management) has successfully leaded and drive the Human Resource Department for companies like EMC ltd., Bhushan Power & Steel Ltd., Electro steel ltd., Adhunik ltd., Simplex Infrastructure and Shristi Infrastructure Limited. He was initiator of HRD India group and many other HR activities in the organisation he work. His Innovating dynamic policies, programs, and initiatives to optimize employee morale and boost retention and satisfaction, Directing recruitment, performance appraisals, and change management to generate streamlined, efficient operations and achieve organizational objectives as well establishing solid and trusting partnerships through exceptional relationship-building skills; utilizing positive energy and interpersonal abilities to secure employee and management trust.
---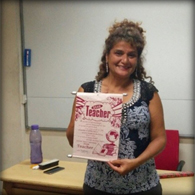 Dr. Simmy Katarai
( Chief Learning & Development-HRD India )

Dr. Simmy Kataria is an executive coach, counselor, trainer and an educator with over two decades in the business world where she has provided managed, led, mentored, coached, trained and developed capable executives in the United States, Middle East, Far East and India. Dr. Simmy Kataria is a PH.D in Behavioral Sciences form University of Berkeley, California (USA), MS in Communication from Boston University, Massachusetts (USA)and BA (Management and Marketing) from Eckerd College – St. Petersburg, Florida, (USA).

Dr. Kataria has held key senior positions for over a pan of "Fortune 500" companies and she is a Certified Executive Coach from Franklin Covey International and Results Coaching Systems, India. With over 20 years of academic and corporate pursuits, she puts her entire passion and experience in mentoring, coaching, teaching and training her trainees and students.Dr. Simmy Kataria has been associated with major corporations and institutions in helping and supporting their Learning and Development departments to accomplish their training goals and challenges, here are just a few of them IBM, Oracle, Jsw Ltd, Relaiance Retail, HSBC, Citibank, AT&T and many more to say.
---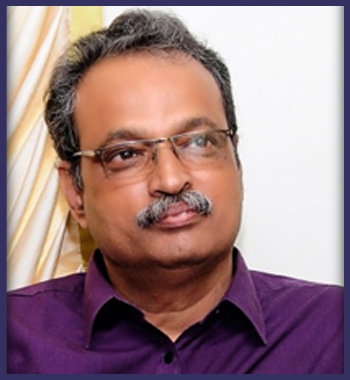 Mr. Soumyajit Mahapatra
( Advisory Committee- HRD India )

Soumyajit Mahapatra, Hony. Chairman, Public Relations Society Of India, Kolkata Chapter has vast experience in Corporate Communication , Information Technology & Digital Media. Working in a Telecom Sector PSU U , he was instrumental in many operation & planning apart from other activities. During 7 years (2004-2011) of stay at Calcutta Telephones , he maintained day to day media relations and events.

He received thrice Best PRSI Secretary & twice Best Chairman Award among all Chapters across the country.

He is also a motivational speaker for young generation & corporate. He is very much passionate about photography & social responsibility.He has recently been conferred up on Excellence in Journalism at Global Festival of Journalism at Noida and Special Award in Public Relations at News Paper Association Of India,New Delhi during Silver Jubilee celebration.

He conceptualized Eastern India's first event digital conference titled Engage in 2012 where more than 100 + speakers deliberated during last 6 years.
---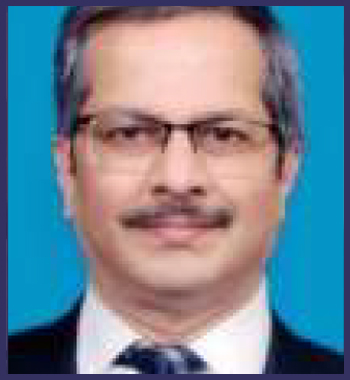 Dr. Santanu Rath
( Advisory Committee- HRD India )

"By choice a HR professional, by passion a people developer", Dr. Santanu Rath believes empowering people is greater value addition than guiding alone. Senior HR Generalist with more than 3 decades of work experience in Human Resource,Industrial Relation, CSR & Corporate Communication. Strategic leader with proven capability & will to lead organisational changes, execute and deliver. 8 + plus years of leadership role as Director-HR at Board of Directors level in Mining and Power sector.

Dr. Rath has been a full time functional Director on the Board of Directors & JV Companies. Responsible for HR strategy, policies, IR, CSR, Corporate Relations at Corporate Office and Multi-unit geographically dispersed all over the State. He has done PhD in PM & IR and currently holding the position of Director Personnel in OMC Mining & Metal |Former Advisor, in PSSC as well as Former Director HR in OPTCL/GRIDCO/PTCUL.

He has got several recognition to name a few are Conferred Leadership Excellence Award in 44th ISTD National Convention in 2015, Conferred Pride of Bhubaneswar in HR Excellence in 2017, Conferred Times Accent HR Super Achiever in PSUs Award by World HRD Congress in Mumbai in Feb 2018. His Life of philosophy: "Give Back more to the society than what we take" and his withstanding, creative innovator, a transformational professional, works with people with 360 degree open approach makes him stands out from the crowd, in typical PSU setup.
---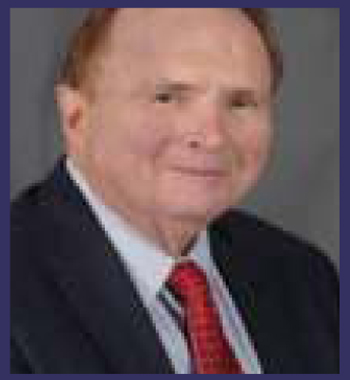 Mr. Robert D. Hisrich
( Board Member-HRD India
Bridgestone Chair of International Marketing
Associate Dean of Graduate and International Programs )

Mr. Robert D. Hisrich, Ph.D., former director of the walker center of Global Entrepreneurship of Thunderbird School of Management, received his B.A English and Science from DePauw University and his MBA and Ph.D in Business Administration with a major in marketing from the University of Cincinati. Hisrich also holds honorary doctorate degrees from Chuvash State University (Russia) and the University of Miskolc (Hungary). His global experience includes being a visiting and honorary professor at more than eight University in six different Countries. He has instituted academic and training programs such as the university/industry training program in Hungary, A high School teacher's entrepreneurship training program in russia, An institute of International Entrepreneurship and Management in Russia, and an Entrepreneurship Center in Ukraine. Not only highly respected and sought after in the academic sector, Dr.Hisrich's expertise has been tapped by top corporations including BP Petroleum, Citicrop, Conoco, Alcoa, Westinghouse and Corning Glass.
---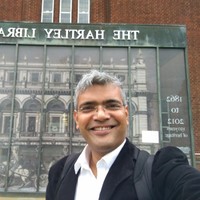 Mr. Kaustav Majumdar
( Advisory Committee- HRD India )

* Strategist, Assessor & Trainer – interests in Learning, Branding, Digital Media & Entrepreneurship
* Head of Start-ups & Incubation for SPJIMR (SP Jain Institute of Management & Research, Mumbai-India)
* Sloan Masters in Leadership & Strategy – London Business School
* Psychometrics – University of Cambridge & BPS
* Computer Science Engineer – University of Southampton

With 22 years of experience, 20 of which as an entrepreneur, Kaustav has been involved in businesses in India, UK, USA, Ireland, Russia, Singapore and Bangladesh.

Some of Kaustav's L&D Engagements over the years
* Entrepreneurship – "how not to do business" – this is an area of focus for Kaustav and he delivers this across the world – hopes to come up with a disruptive way of reaching young entrepreneurs, quicker, faster & cheaper
* Advanced program on Behaviour and Team Dynamics for a wide variety of organizations spanning industries – in office as well as outbound programs (within & outside India) – Kaustav is of the firm belief – it is all about and because of people, their behaviour and thereby how teams ... function
* Effective Communications workshops with a vast range or organizations, spanning Technology, Telecom, Infrastructure, Banks, PSU, Healthcare and Management Schools
* Creativity Workshops for large Telecom and Petroleum organizations
* Behavioural Interviewing Techniques for Recruiters & Line Function Managers
* Presentation Skills Workshops with repeat / reinforce sessions for individuals / organizations
* Bespoke Training of Trainers programs to help develop in-house trainers for Banking, IT & ITES, Hospitality and FMCG Industries

Some of Kaustav's Outreach Engagements over the years
* Helping one of India's oldest & most prestigious healthcare majors rebrand – online & offline – as well as restructure their customer services management processes
* Strategize an international recruitment plan for one of SE Asia's largest construction majors to hire smart and just-in-time across their global locations
* Planning and executing a pan India & SAARC countries campaign for a major UK University including building strategic tie-ups & research collaborations
* Support one of India's largest women's wear manufacturers including their 50,000 dealers and distributors embrace digital media and launch their online outlets to sell globally